After 13 years of watching me crochet and knit, Erm has finally requested I make something for him.  I've got the pattern and the yarn (from my stash) for it ready so I can cast on as soon as I finish my Kelmscott sweater.
Wanna see what Erm has asked for?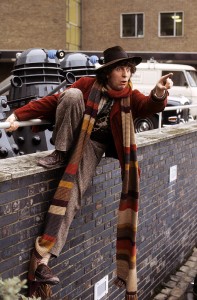 Looks like fun…I can't wait!
By the way, I finished the back for Kelmscott, and I've started on the right-front piece.