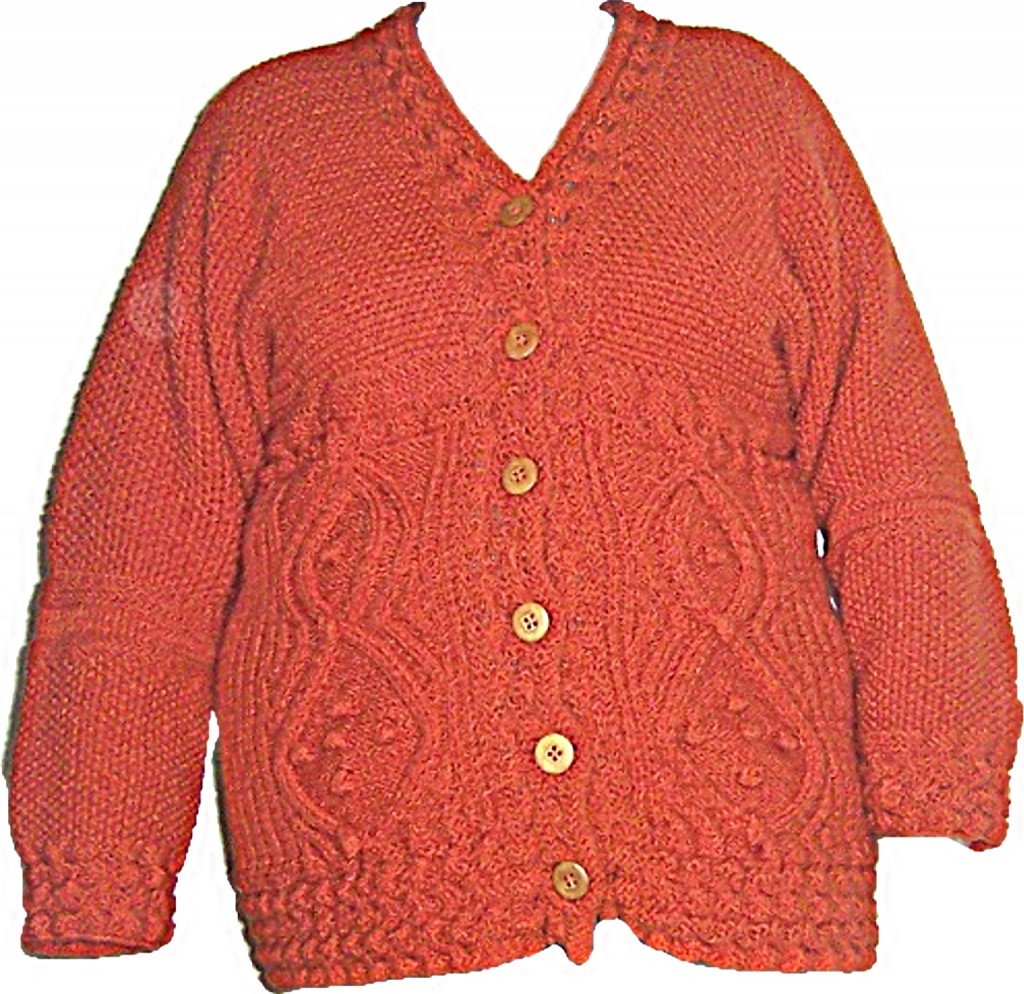 I started the "Braided Riding Jacket" from the Winter 2009 issue of Interweave Knits back in November of 2009.  I finished the bottom panel, which was quite fun, but gave up once I started on that awful wrapped stitch that the pattern calls for in the top and sleeves.  I tried substituting moss stitch but the gauge was way off, so after reknitting an entire sleeve three times over, I gave up.  This thing sat in a basket for most of the year, collecting lots of dust.  I finally found on Ravelry that several other knitters had been faced with my same dilemma and gave some decent tips on how to make the moss stitch substitution work.  I finally figured it out and it turned out quite nice, albeit incredibly orange.  I have no idea what ever posessed me to choose the color "carrot" for this project.
By the way, this is the color I painted the hallway back in March: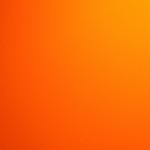 I swear it did look more like a peachy-tan in the store!  I figured it would dry lighter, so I had about half the stairway painted before I realized it really was this orange.  The good thing: it definitely makes the hall feel bigger and brighter.  The bad thing: it makes you feel like you're staring at the surface of the sun!