Okay, so I went out and decided that the bushes out front needed trimmed.  I just trimmed them this spring, and they're looking like they are swallowing the house again.
Here's the BEFORE: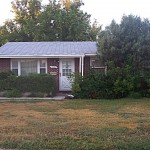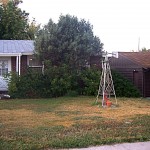 And here's how far I've made it so far: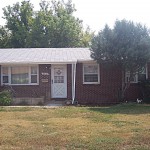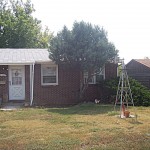 Yep, I've ripped out one entire bush and most of another.  I also trimmed the heck out of that tree and cleaned the gutters.  The plan is to take out that stupid block wall next to the sidewalk, get rid of that windmill thingy, and trim the bush at the right-hand side way way down.  Then I can plant some normal-sized shrubs and maybe even some flowers.  So far the most fun part has been going to the city compost dump and flinging all those branches onto the massive pile.  I enjoy flinging things.  It's fun!
Anyway, wish me luck.  Maybe I can even get this thing finished before it snows.